Ts Puan Nurfauza Jali Secures Silver Medal at Edu@Innovate 2023, Showcasing Innovation in Software Engineering Education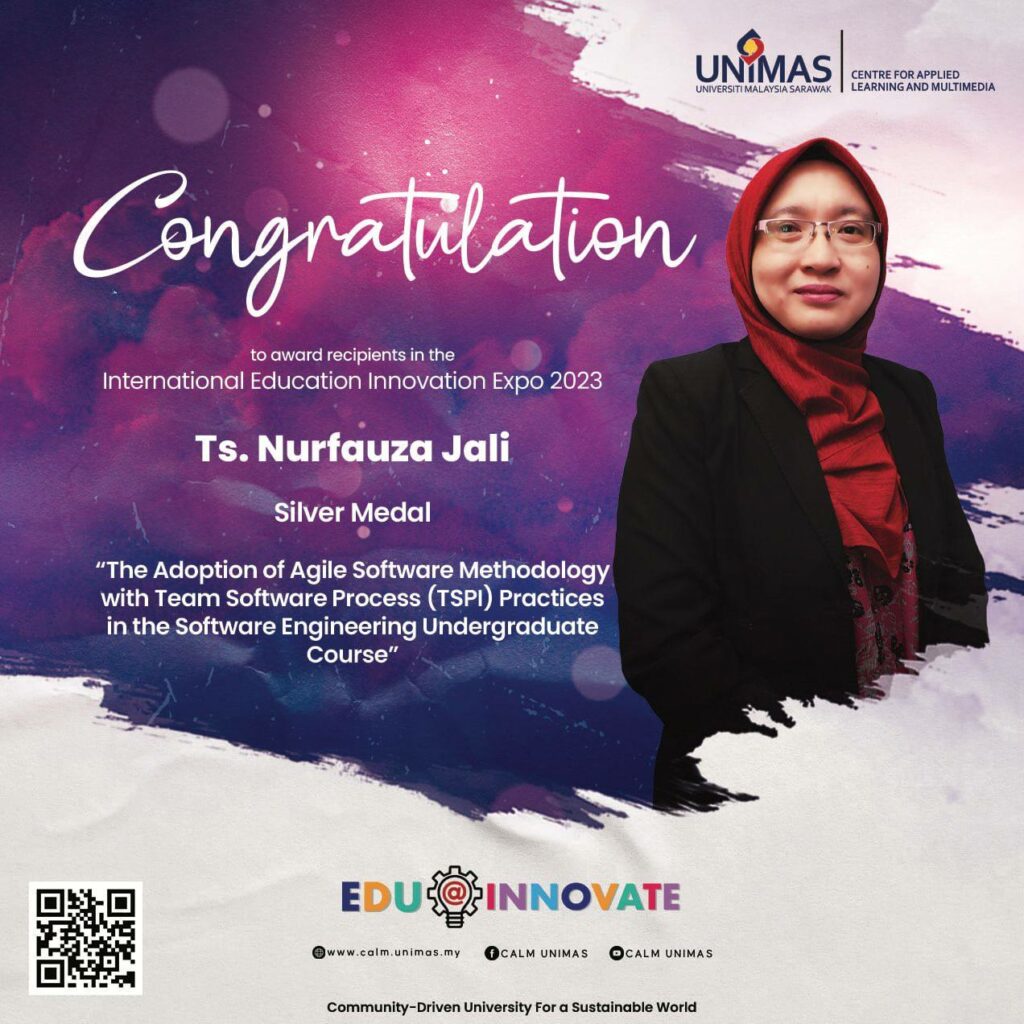 Ts Puan Nurfauza Jali reached a significant milestone by clinching the Silver Medal at the EDU@INNOVATE2023 event, held on the 8th and 9th of November 2023 at Universiti Pendidikan Sultan Idris, Tanjung Malim, Perak Darul Ridzuan.
The 'International Education Innovation Exposition' (Edu@Innovate 2023) serves as a platform that showcases educational research innovations conducted by scholars from higher education institutions, both public and private, along with contributions from agencies, industry players, and school students at national and international levels.
Ts Puan Nurfauza's outstanding project, titled "The Adoption of Agile Software Methodology with Team Software Process (TSPI) Practices in the Software Engineering Undergraduate Course," earned her the well-deserved Silver Medal. The Centre for Applied Learning & Multimedia extends heartfelt congratulations to her for this remarkable achievement.
The Edu@Innovate 2023 event not only celebrates individual successes but also emphasizes the broader landscape of innovation in educational research. This exposition serves as a catalyst for advancing educational practices by providing a platform for scholars, institutions, and industry players to share and showcase their groundbreaking contributions.
Ts Puan Nurfauza's Silver Medal win stands as a testament to the impactful and innovative nature of her project, contributing significantly to the realm of software engineering education. The Centre for Applied Learning & Multimedia commends her dedication and excellence, acknowledging the importance of her work in shaping the future of educational methodologies.
As we celebrate Ts Puan Nurfauza's achievement, we also recognise the collaborative efforts of all participants who contributed to making Edu@Innovate 2023 a platform for the exchange of cutting-edge ideas in educational research. This event underscores the continuous commitment to excellence and innovation in the field of education at both national and international levels.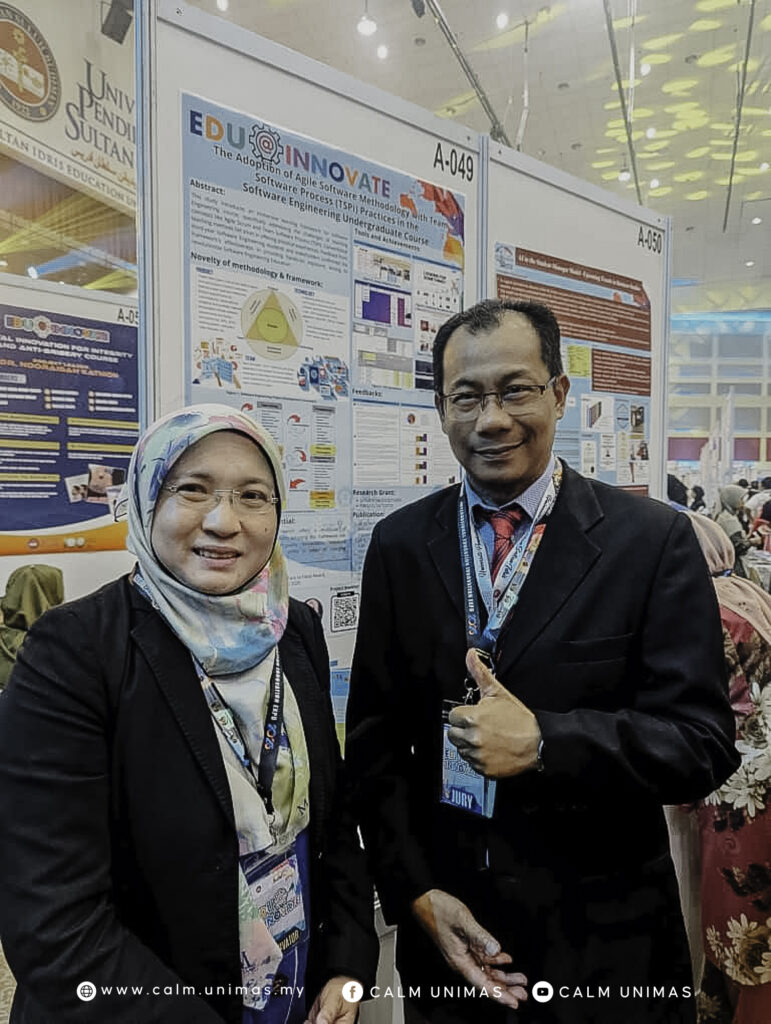 Words by Fitzpatrick Ricky Guing for Centre For Applied Learning & Multimedia