UNIMAS Linguistic Course Graduate is on the wave to make impact to the next generation.
As UNIMAS 27th Convocation Ceremony comes around, many graduates wonder what their next phase of life would be, and most of their concerns are whether they can find a decent job. As for Irfan Nasrullah bin Jafli, a 23-year-old graduate from the Faculty of Education, Language and Communication (FLEC), he has found a part-time job as a Malay language teacher at FLEC.
Like many others studying during the Covid era, Irfan too, has been studying online in his first and second year. He shared his experience while studying online.
"I was forced to adapt myself to study online. And there's challenges to it, like weak internet connection, time management and disturbance at home that affected me during online study. But for me, studying Linguistic through online in those 2 years for me is quite smooth, and there was not a lot of problem, in terms of getting notes, getting study materials. It was also easy to contact our lecturers through email and WhatsApp. Everyone has also given their cooperation, whether it is the lecturers or the students, allowing the entire process to go on smoothly."
He also shared his joy at being able to attend classes in person during his final year.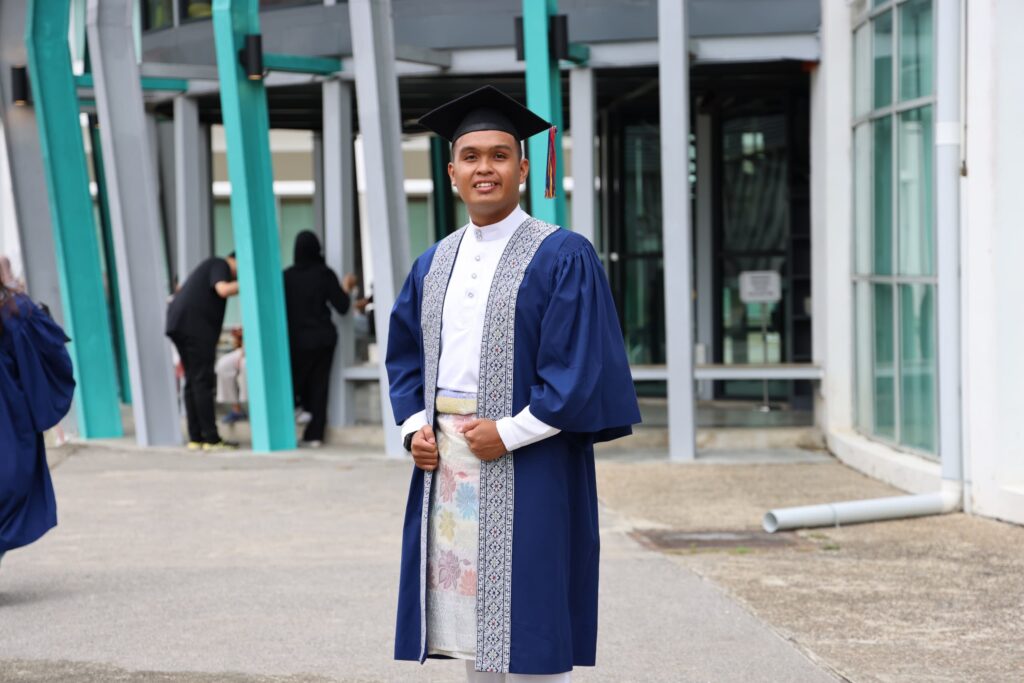 "Only then I experienced the life as a university student, such as going to class, able to see how the lecturers are teaching, meeting my course mates and friends, and even makes assigning parts to do assignment easier as we are doing it physically." Irfan's passion for the course became evident when he explained the importance of linguistics in today's society.
"Linguistics to me is the most important thing that all society should know. Linguistics is the study of language, so through language we can communicate universally. Everyone needs language to communicate, even people who are mute or deaf have sign language."
Adding on to that, Irfan emphasizes the importance of learning and having a good understanding of a language where miscommunication and misunderstanding can be avoided. Not only that, but communication can also take place properly.
"Because language is the key to everything."
As a part-time Malay Language teacher, Irfan wishes to teach his students Malay Language and the anthropology linguistic side of the language itself. Anthropology linguistics is about the cultural aspect of the language.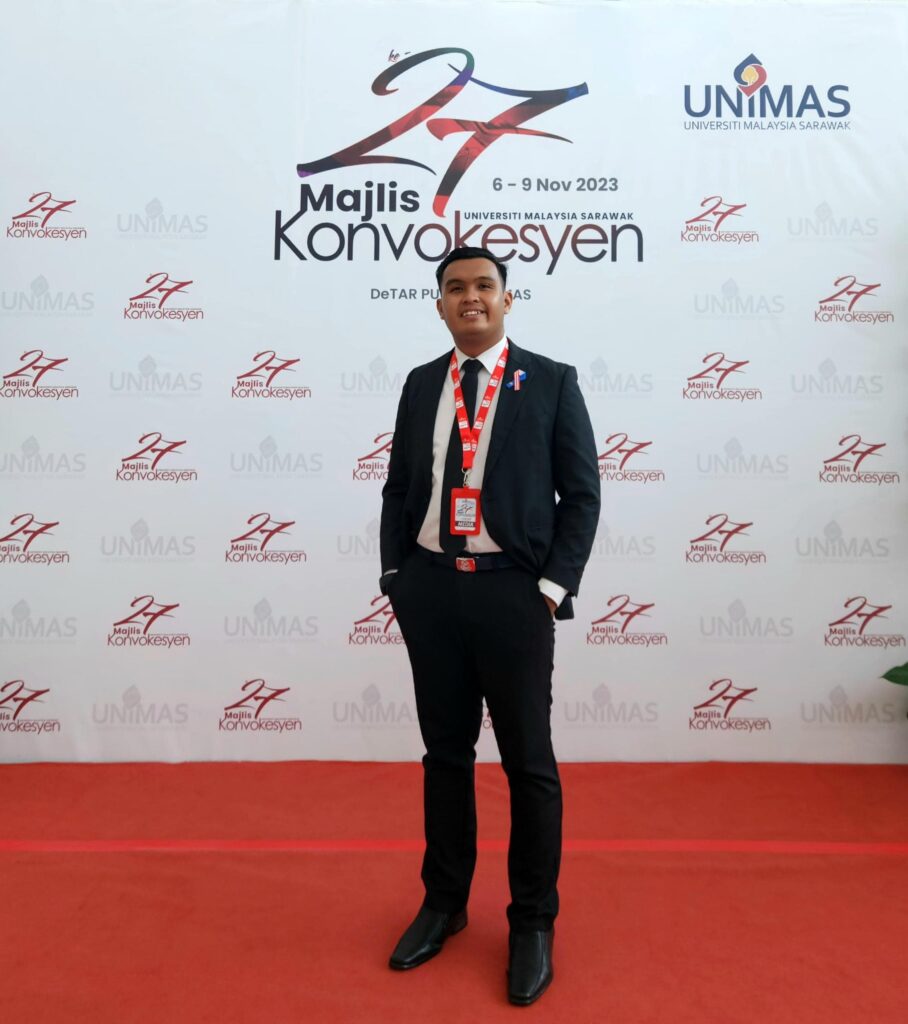 "As we all know, the language symbolizes the nation. For example, me as Malay have our own language and like Iban have their own language, so it's something interesting that we can expose to people on how the language can affect the cultural thinking of the society, especially people in Sarawak. Like Sarawak has a lot of races here and it is interesting to learn beside the Malay language."
His desire to teach students anthropology linguistics stems from his love for culture and language. This leads him to the decision to continue his study in master's in applied linguistics. With that, he leaves these words to his juniors,
"Don't just study, you need to have a set of time for yourself, to rest and to enjoy life. Of course, academics are important, but your happiness is most important. If you are ever in a place where you do not feel happy studying, just stop, and rest for a while, hang out with your friends, join some activities and so on. Just enjoy your university life, take care of yourself, physically and mentally. And always remember your goal when entering university, be proud of yourself, be proud of your family, and enjoy your university life."
By Aileen Yap Wen Yee
Students Reporter UNIMAStar